CLICK THE PICTURES BELOW FOR MORE INFORMATION ON OUR ADOPTABLE DOGS
Please see below for our adoption procedures. We are a foster-based rescue, meaning all of our dogs live with volunteer families while awaiting their forever homes. We do not have a shelter facility and will need to receive an application prior to arranging a meet and greet.

Direct link to application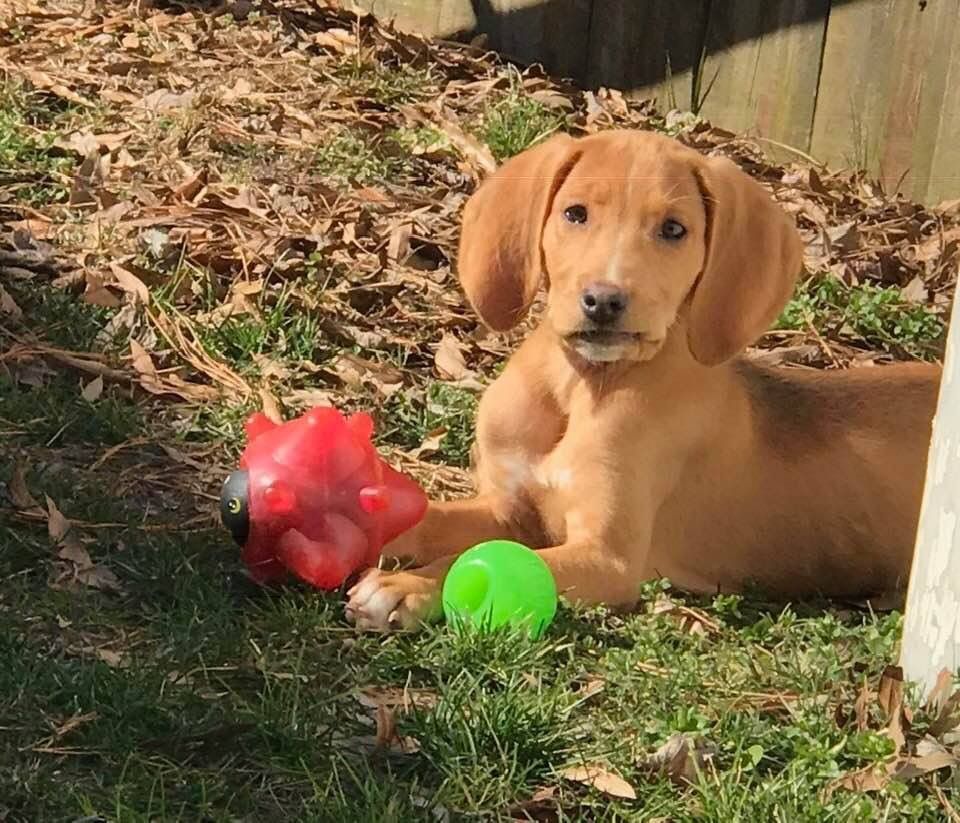 Thelma- 9 week old hound puppy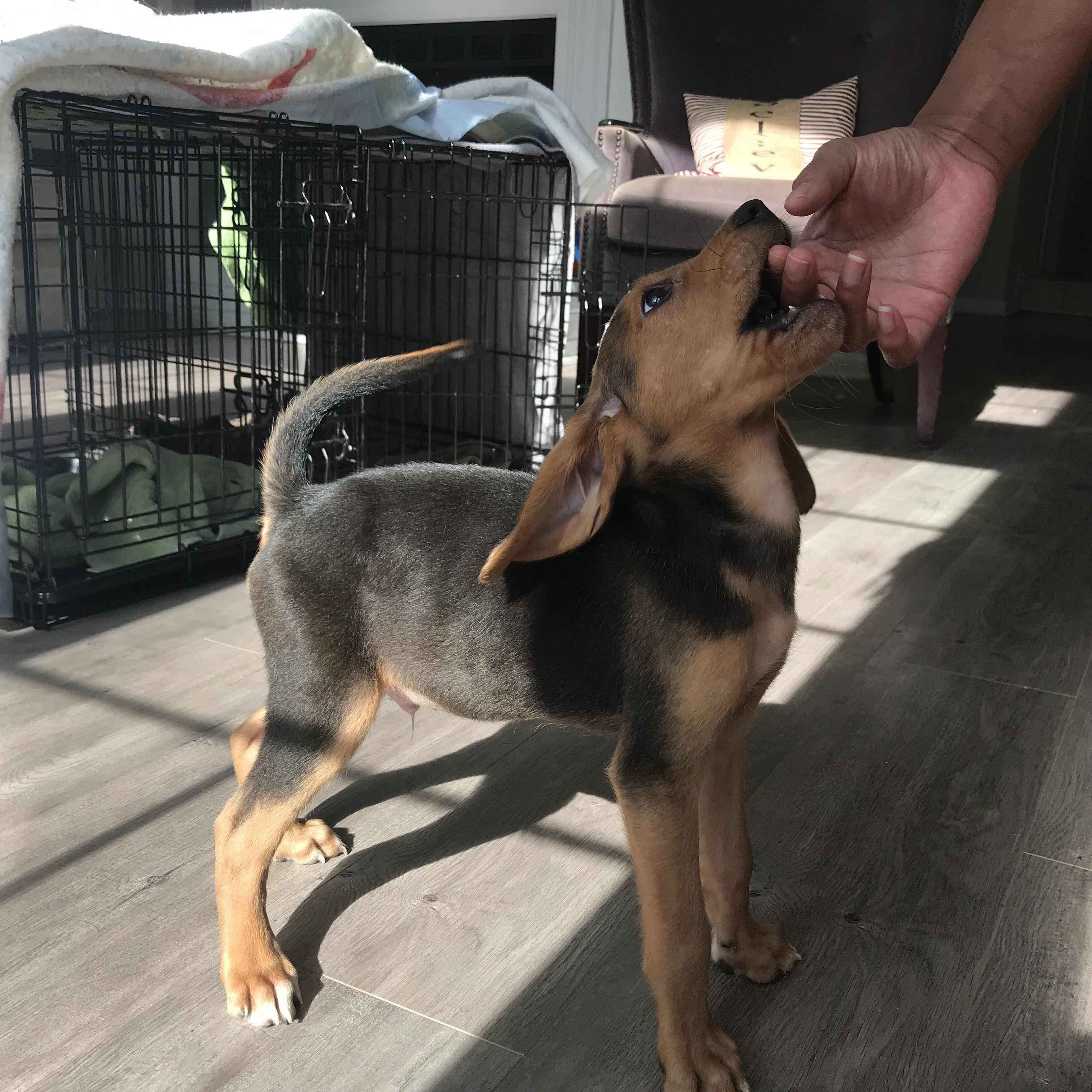 Jim- 9 week old hound puppy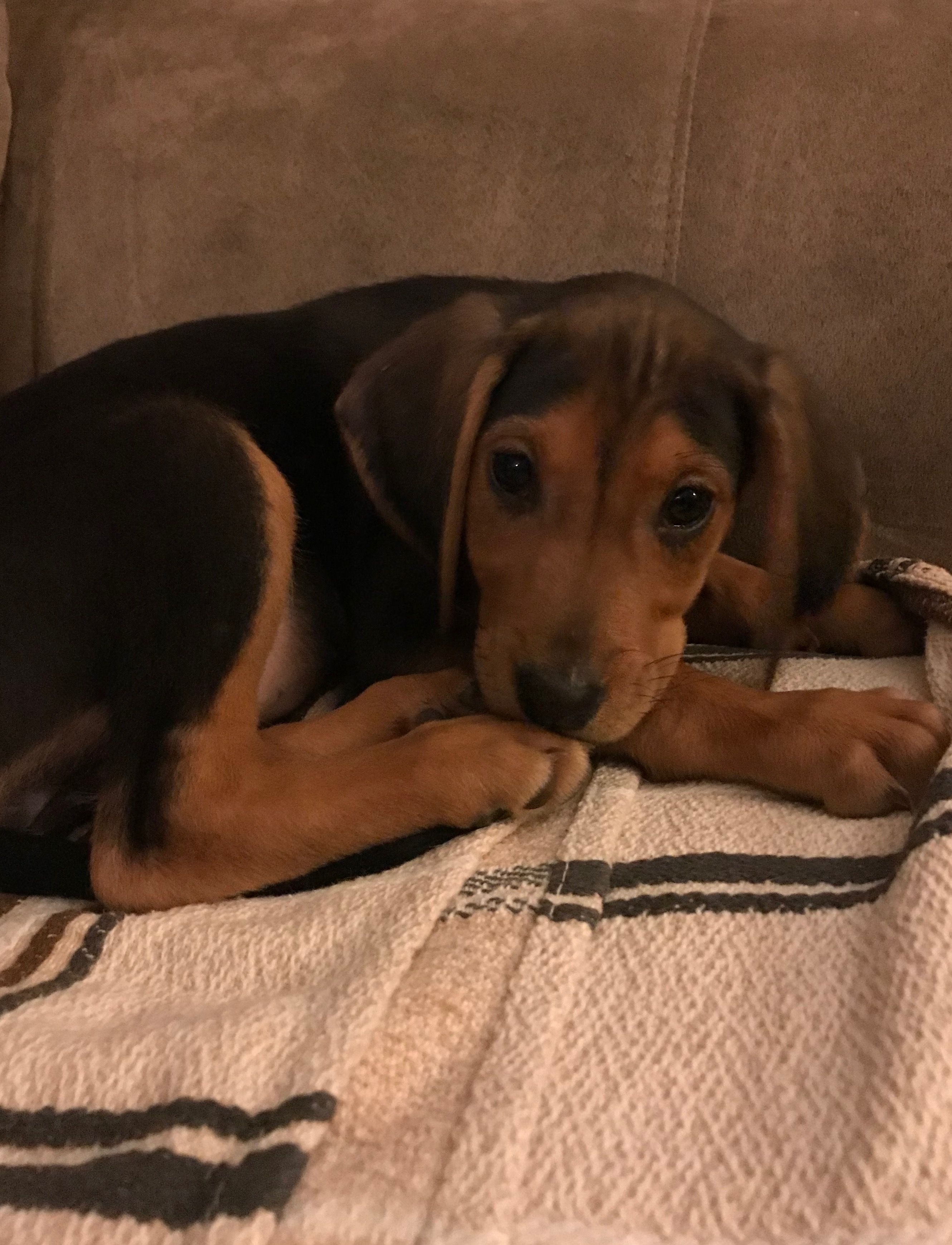 Charlotte- 9 week old hound mix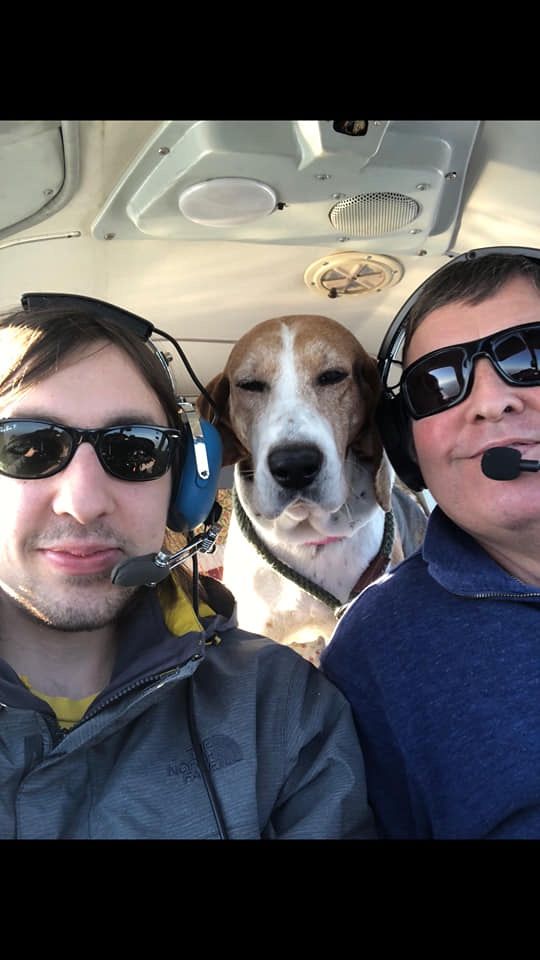 Sadie- 8 year old Coonhound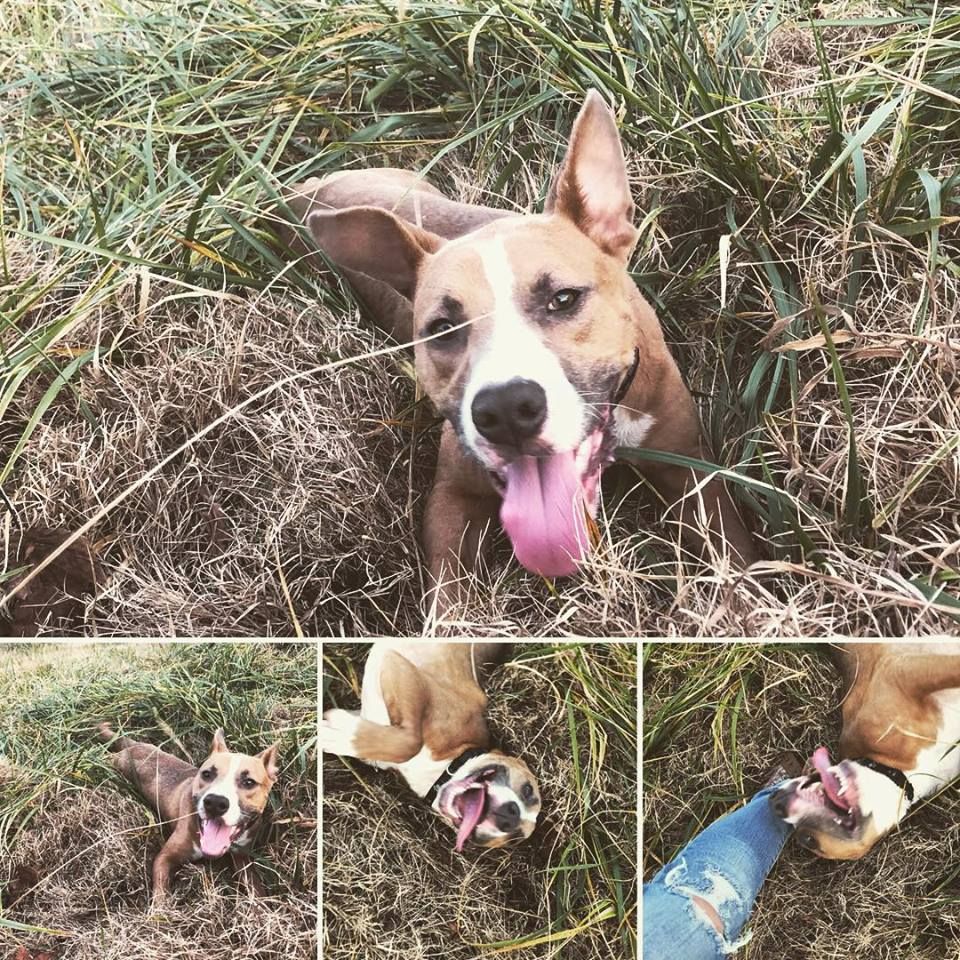 Magnolia- 1 year old mixed breed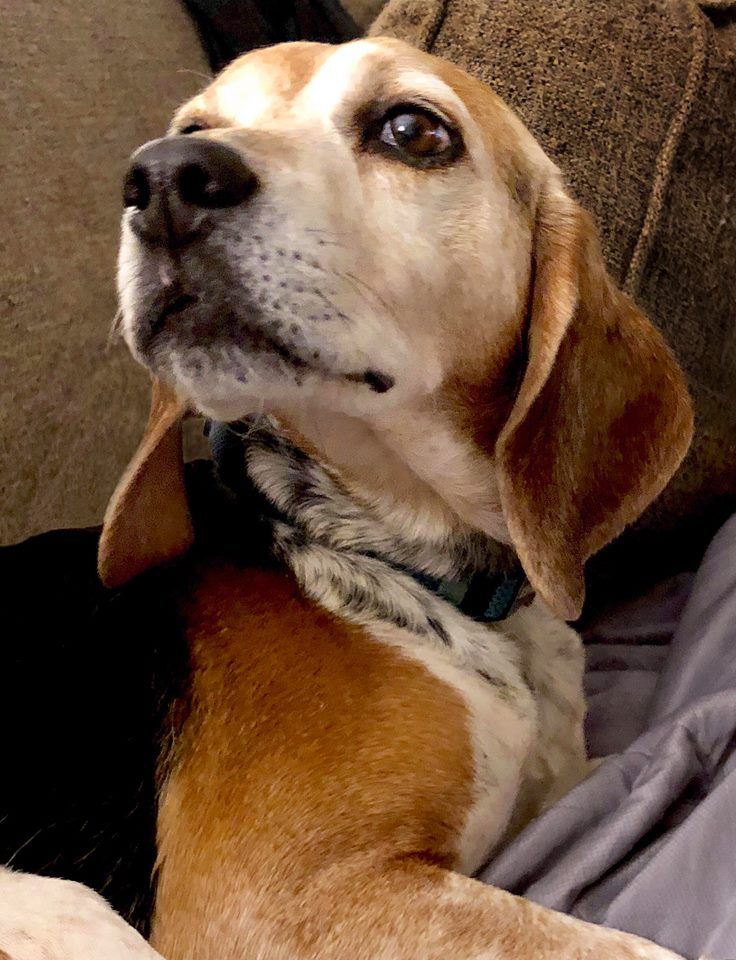 Frenchie- 3 year old Boxer mix
IF YOU ARE INTERESTED IN ADOPTING ONE OF OUR DOGS, PLEASE FOLLOW THE FOLLOWING STEPS:
1. Click on the picture of the dog you are interested in to read more information and to access an adoption application. Applications are also located at the bottom of this screen.
2. Your application will be processed in 24-48 hours. Please check your email for a reply. We will not call you unless specified on your application. If you do not prefer email communication please make a note on your application.
3. Once your application has been approved and we have contacted you, we will work with you and our foster family to schedule a meet and greet. This ensures the dog is what you are looking for and is a good match for the family. We do not recommend bringing other pets at this time but please bring the entire human family. Our foster families generally have other dogs and we want to be able to focus on meeting your potential new family member without distraction.
4. If a match is made and everyone agrees to bringing the new dog into the family, a home check and adoption day is scheduled. We will bring the dog to your house, help get everyone situated and help with meetings between other pets if needed. At this time we will finalize the adoption paperwork.
Please note that these are our standard protocols for every adoption. Hearts for Hounds may make exceptions on a case by case basis at sole discretion of the rescue.
​​​​​​​
CLICK HERE TO ACCESS THE ADOPTION APPLICATION
Click on the CONTACT US tab if you have questions!
All dogs are vetted, spayed/neutered, microchipped, and temperment tested before adoption, with the exception of very young puppies.
Any puppies under 12 weeks of age are unable to be spayed/neutered and this will be the responsibility of the new family pending the appropriate age. There is a required spay/neuter contract.
Once your application is sent Hearts for Hounds will contact you to set up a meet and greet, home check, and doggy playdate if necessary. Our standard adoption fee is $250.